Who Shops at CentrePeace
Everyone is welcome at CentrePeace. We serve our Centre County, Pennsylvania, communities, as well as those traveling through and looking for furnishings and antiques. For many people, the thrill is in the hunt. We are constantly adding new inventory—but that also means that items can go quickly.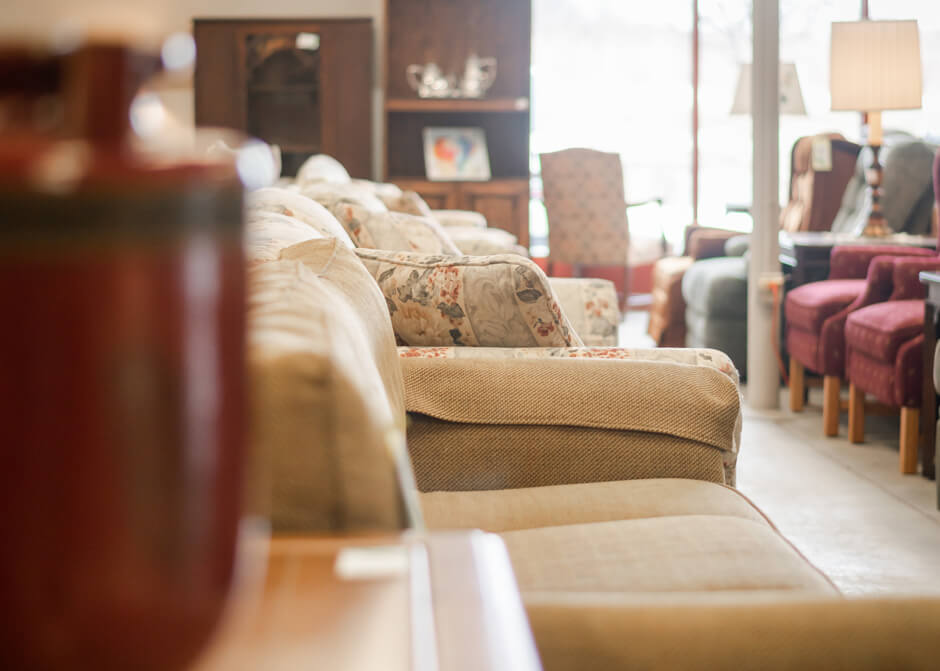 CentrePeace also welcomes flippers and resellers. We get in many pieces that are one-of-a-kind in the market. Some pieces merely need a little bit more love and refinishing.
With our close proximity to Penn State's University Park campus, we see many students and their families who are looking to affordably furnish a rental house or apartment with quality beds, couches, tables, chairs, and much more. July and August are the biggest months of the year for CentrePeace. You can affordably furnish a one-bedroom apartment, assemble a first kitchen set, and find college essentials like desks, chairs, and lamps.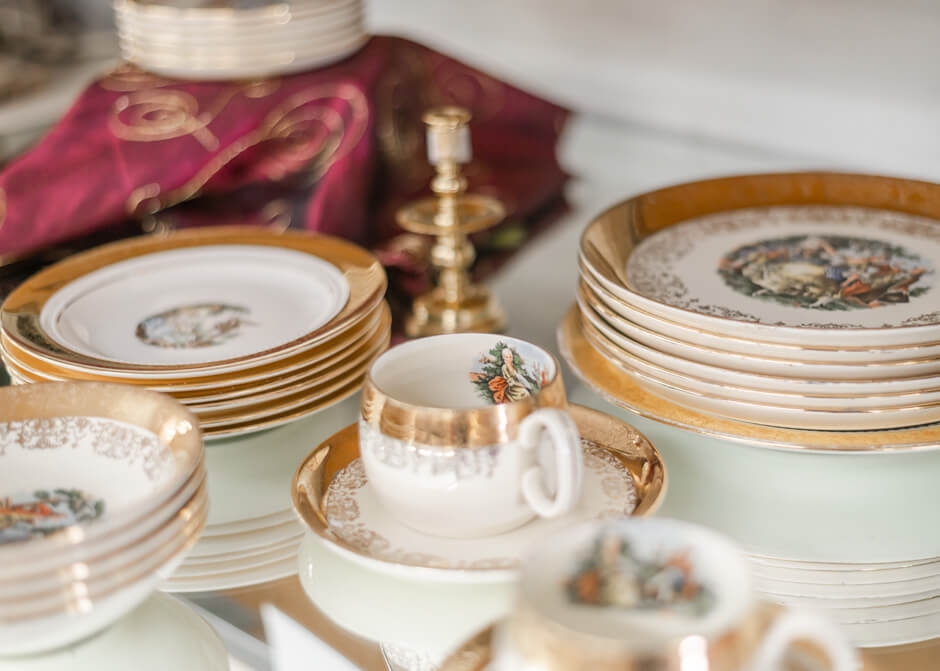 If you have an elderly person in your family who no longer needs their furniture, our pickup service can make the transition easier. See our How to Donate to CentrePeace page for more information.
Moving in with a partner can be a big life step, and it's often a great time to invest in new furniture. Before you order cheaply designed and produced furniture, consider checking out our showroom floor, where you can find clean, high-quality, and durable items for your new life together.
At CentrePeace, we treat everyone with respect and proudly serve our lower-income neighbors.
During your shopping experience, you may come across our trainees as they go about their work. We start on a foundation of trust with our trainees, they don't have to earn it. We ask that you shop at our store with the same respect that we show to others. Our trainees and the community we serve continue to be our primary mission.
---
Store Areas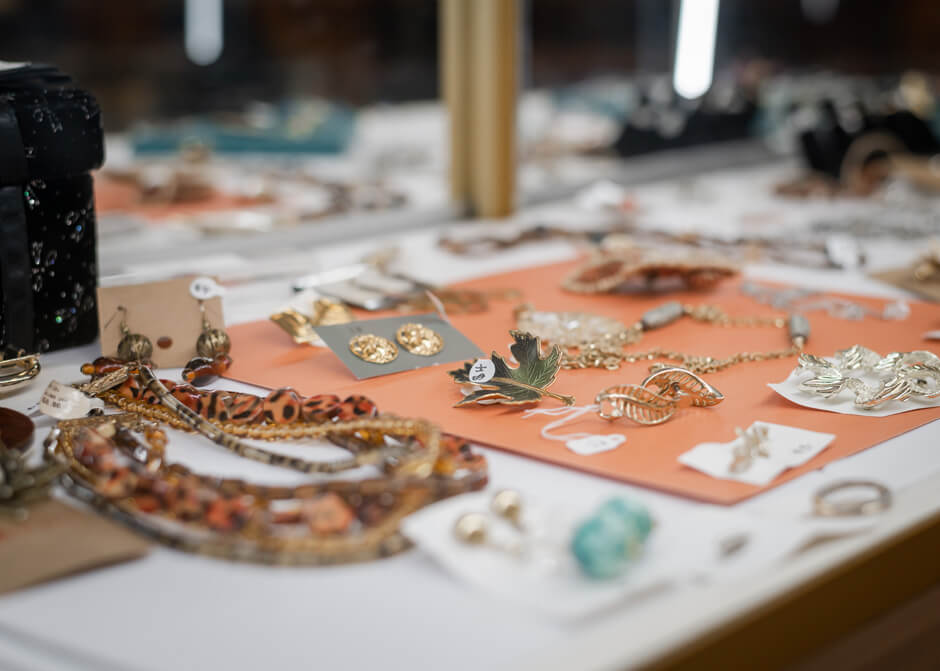 When you first enter our store, you'll be on the ground floor where we keep our furniture for all rooms and uses, as well as mattresses, electronics such as televisions, lights, lamps, and our jewelry display cases. We have furniture for every room and use.
Our "three-bay area" on the ground is where we keep our cheaper, discounted items. While we ensure all of our furniture is cleaned and ready for purchase, this is a great place to cheaply furnish an entire apartment or find items that are ready to be restored or transformed into something completely new.
Our upstairs area features a wide variety of housewares: if you can find it in a home, you can find it here. Find affordable small appliances, pots and pans, commercial and home bakeware, dish sets, picture frames, and decorations. You can also find games, toys, linens, pillows, tools, purses and costume jewelry.
Our upstairs area is perfect for crafters who are looking to create something entirely new. This is also a great place to find gifts and assemble gift baskets.
Many people like to shop for mismatched dishes, tableware, mugs, and glasses for their weddings or event to create a Bohemian feel.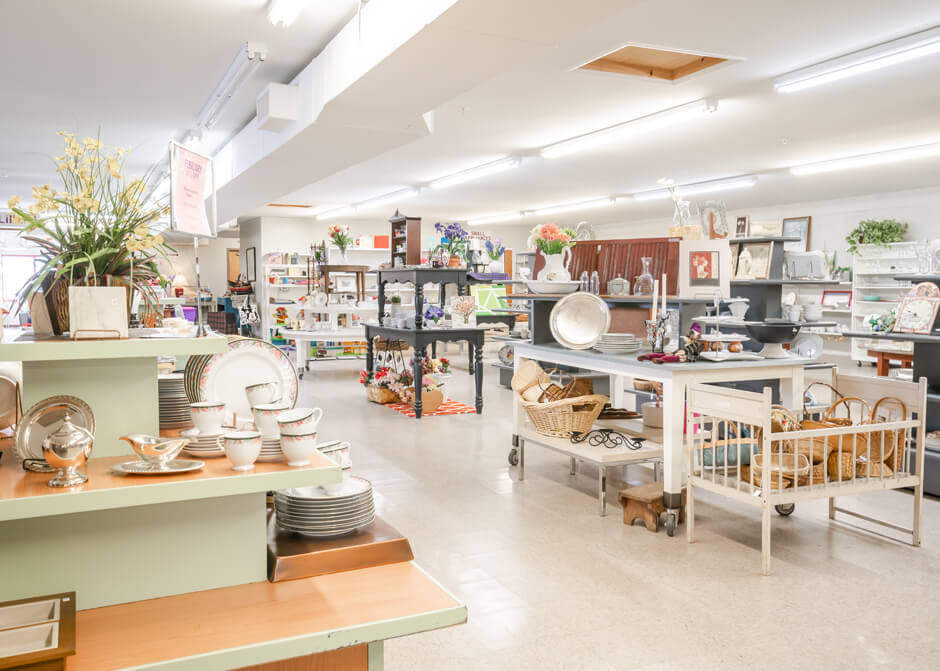 Since people are always donating Christmas decorations, the upstairs Christmas room is open year-round. Leading up to Christmas, usually beginning in November, our upstairs is packed full of donated Christmas decorations and other items.
Our basement is where the behind-the-scenes magic happens. The trainees and staff work to test and clean each item as it comes in the door. It's here that they will alter an item in order to make it more appealing, or refinish an item to make it more appealing to the modern market.
---
Needs
List of needs
Newspapers
Boxes (breadbox size or smaller
Shopping Bags
Monthly Specials
For the month of September Centre Peace is offering 50% off Round Orange Stickers.
China Cabinets
Hutches
Hanging Lamps
CD's / DVD's / Records
Clear Glass *Excluding items with orange stickers